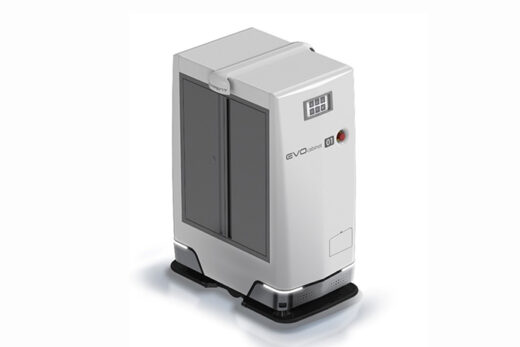 OPPENT EVO cabinet
EVO cabinet is a new solution for the handling of samples, test tubes, drugs and materials in healthcare.
Thanks to its modular structure, which is divided into drawers and shelves, it can store small components, tools, etc. that require special attention during transport.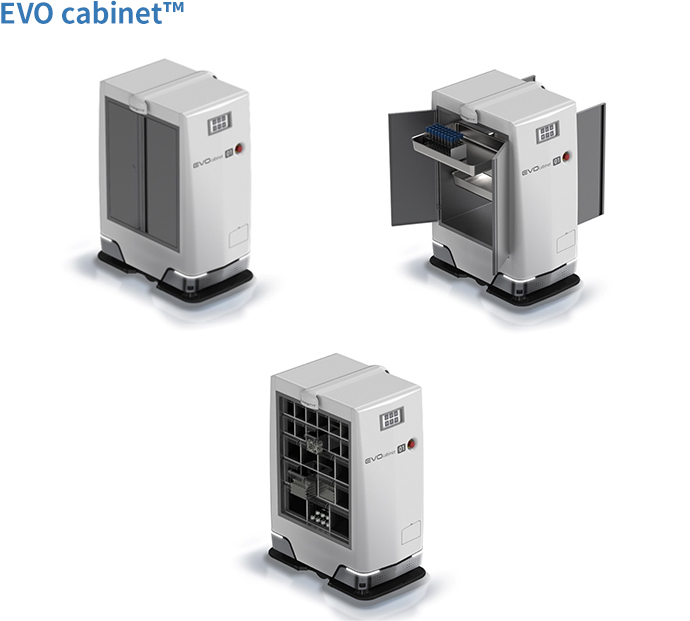 Specifications
DIMENSIONS (LxWxH)
1058 x 625 x 1545 mm
PAYLOAD
・Nominal: 300 kg
・Maximum: 350 kg
SPEED RANGE
0,1 m/s – 1 m/s
ACCURACY
X, Y: ± 10 mm
Yaw: ± 1°
KINEMATICS AND DRIVE
Diamond, bidirectional
MINIMUM BENDING RADIUS
The vehicle turns on its vertical axis
BATTERY
・LiFePO4 24V 60 Ah
・PureLead 24V 60 Ah
AUTONOMY
・6 hours
・4 hours
SAFETY DEVICES
・2 Sick S300 laser scanner
・2 Sick TIM361S laser scanner
・2 E-stop button
・Safety control central unit Sick Flexi
NAVIGATION
Natural
EQUIPMENT
2-door cabinet double access
PLiBOT's products enable robots to collaborate and operate simultaneously.
Reference link