SHERPAAMR for transporting small boxes

Conveyance
Safety design, cooperation with people, easy introduction, abundant options
SHERPA's AMR contributes to the automation of transportation.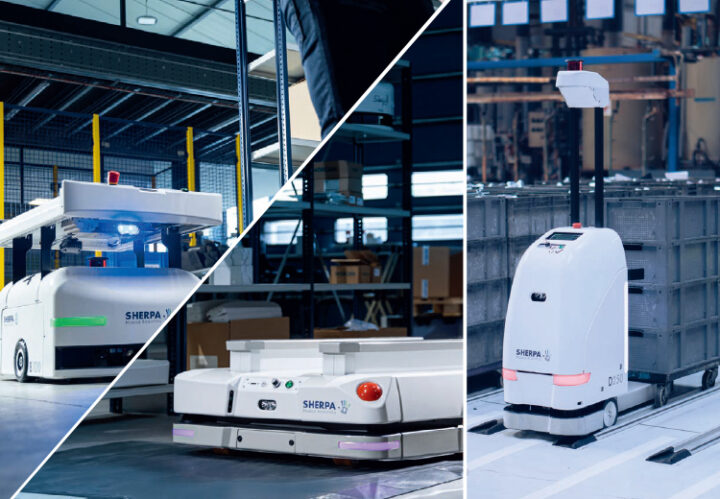 Ideal for transporting boxes

Multiple types with different trays on the top of the vehicle body are available to support various applications. You have a choice depending on a use.
Removable battery will operate for up to 10 hours.



Ideal for transporting trolleys

A cart of 600 x 400 mm can be transported while the box is mounted.
It can also run on slopes of up to 5%.

Ideal for transporting pallets

Pallets of up to 1,000 kg can be transported. With a maximum speed of 5.8km/h, it greatly helps to improve work efficiency.


PLiBOT's products enable robots to collaborate and operate simultaneously.
Reference link