What is PLiBOT?

Platform that connects
humans and robots

Aiming to realize a sustainable society where people and robots work together, we provide technologies and solutions that contribute to the automation and labor saving of intra-company logistics.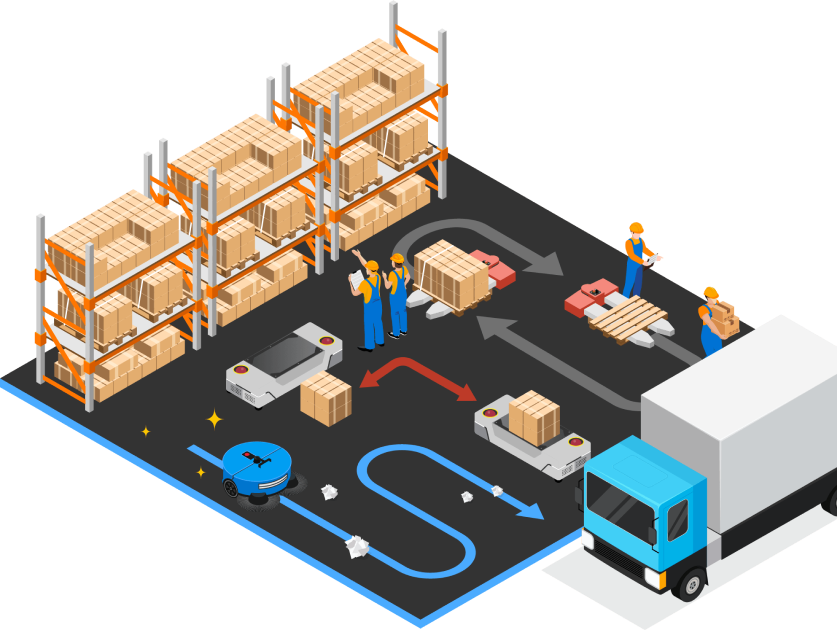 Product
The PLiBOT specification state-of-the-art robot (AMR) seamlessly connects with the customer's equipment and material information, making it efficient and economical to use.
We will introduce our affiliated products and PLiBOT solutions.
Solution
PLiBOT WRCS
All-in-one control and management
PLiBOT WRCS "Warehouse Robot Control System" is a true cross-platform solution.
We can control and manage unmanned guided vehicles, automatic forklifts, and mobile robots in cooperation with your industrial machinery and equipment regardless of vehicle type, brand, or motion characteristics.